Quetta, Balochistan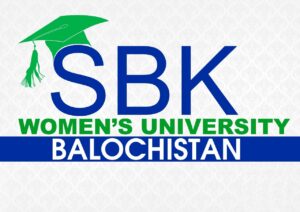 Balochistan has the privilege to house its first Women's University at Quetta. The premises of the University spread over 40 acres. The need for a Women's University in Balochistan was felt from many decades, this need was finally realized when the Governor of Balochistan, Mr. Owais Ahmed Ghani, promulgated an Ordinance No. 1 of 2004 to establish the Sardar Bahadur Khan Women's University at Quetta. From that day onwards, the Sardar Bahadur Khan Women's University of Balochistan has been striving to provide a safe haven to the women of Balochistan and Pakistan who are interested in educational and intellectual pursuits.
https://www.sbkwu.edu.pk/  |  https://www.sbkwu.edu.pk/testsbk/hessa.php
Vision
---
Sardar Bahadur Khan Women's University is striving for academic excellence with International compatibility by providing quality teaching and research.
Mission
---
The mission is to prepare female leaders from the local community, possessing a grasp for complexity, effective problem solving and communication skills and an enduring commitment to learning and ethical conduct in order to adapt to the challenges of the changing world. As a result of this, produce inspiring female scholars that can effect positive social change at local, national and global levels.
History
---
On 26th August 2004, Balochistan Provincial Assembly passed The Sardar Bahadur Khan Women's University Act. The University has been established in Sardar Bahadur Khan Santorium very generously donated by the Pakistan Railways without any compensation. Keys of the building were handed over to the Vice Chancellor on 18 March 2004, the building was witness to a historic transformation where it was given the status of Balochistan's first and Pakistan's third Women's University..
30
Departments
72
Degree Programs
8,600
Enrolled Students
233
Faculty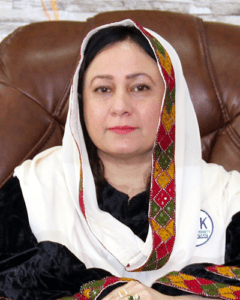 Dr. Sajida Noureen
Vice Chancellor
About
---
# of students: Males: na | Females: 8,600
# of total full-time faculty: Males: na| Females: 233
# of Ph.D. faculty: 65
# of student's faculty ratio 31: 01
# of offered degree programs: 72 of BS, MS, Ph.D.
# of faculties: 5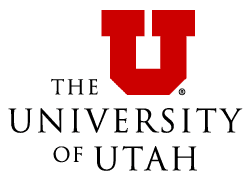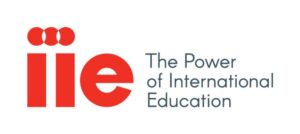 This program is made possible by the support of the United States Government and the American people through the United States Agency for International Development (USAID). The contents are the sole responsibility of the University of Utah and do not necessarily reflect the views of USAID or the U.S. Government.